In October 2022 we visited again the K fair in Düsseldorf to learn more about the newest trends in the plastics industry and the injection molding process in particular.
Our interest in recycling, injection molding, and the entire industry around plastic parts manufacturing processes is complemented by a new research project that we participate in, KIOptiPack. The project targets the increased use of recycling consumer waste materials in plastic packaging manufacturing by improving production and management processes via AI. In particular, we aim to develop an AI-based process control scheme that reacts to challenging material fluctuations in the injection molding process while using recycled materials.

K fair is the world's no. 1 trade fair for plastics and rubber which takes place every three years in Düsseldorf for an entire week. It attracts small and big companies, such as Arburg, Engel, Siemens, Wittmann, Zeiss, Reifenhäuser, BASF, Kistler, and research institutions in the field of plastic product manufacturing, circular economy, waste management, suppliers, machine production, sensor technology, and quality management. The size of the fair and exhibited production machines were impressive. One company brought a film blow extrusion machine that was larger than an entire one story house and there were numerous injection molding and blow molding machines in operation.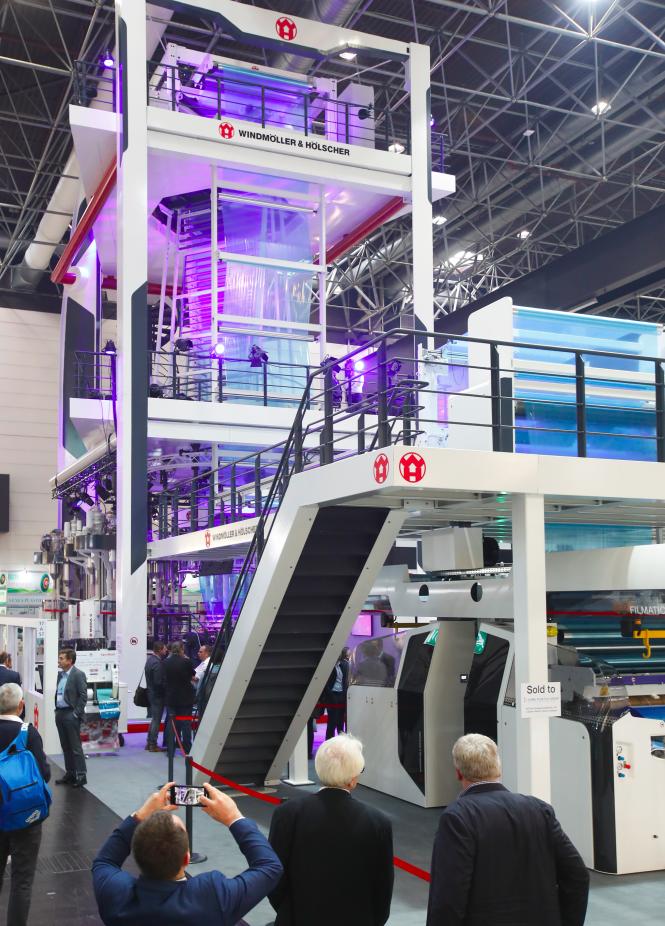 To learn about the industry, we had a chat with several participants of the exhibition and learned a lot about plastic packaging production. Did you know that most packaging films consist of 7 or even more layers? In food packaging, there is an inner food-grade layer, internal layers for stability, and outer layers for optics and haptic. With all this information we were torn between exciting ideas/technologies and disillusioning information regarding the entire recycling process.
The sad insight is that currently only about 11% of consumer waste materials are used to manufacture new products. The rest is simply discarded. We were surprised to learn that in recycled product manufacturing there is a very important differentiation between post-industrial and post-consumer waste, which is usually not visible for the final consumer. Many recycled products are made from industrial waste, such as excess material or offcuts, since these materials have a big advantage: they feature clean and well defined material properties. One of the major challenge in re-processing consumer waste is the mix of materials. The resulting raw material is hard to process and machines have to be adjusted to such material fluctuations, or additives are added to increase the usability of the material.
How is this challenge tackled by the industry? There are ongoing efforts to improve the material sorting process, material analysis, manufacturing process control, and even tracking technologies to establish a fully tracked product cycle. Nevertheless, new ideas, technologies, and research is required to increase the use of post-consumer recycling materials. In the BMBF-funded collaborative research project [KIOptiPack](https://ki-hub-kunststoffverpackungen.de/ we investigate an AI-based modeling of the injection molding process using post-consumer recyclate.
From Saturday on, the fair opened its doors to the public and we were surprised about the amount of individuals and families visiting. The manufacturers outbid each other with funny give-away gimmicks and we saw entire families and groups of young people strolling through the buildings with laundry baskets, buckets, beer holder, tool boxes, lid-less bottles and containers. On one booth, visitors waited in a long line to gather an orange plastic pumpkin as a Halloween decoration.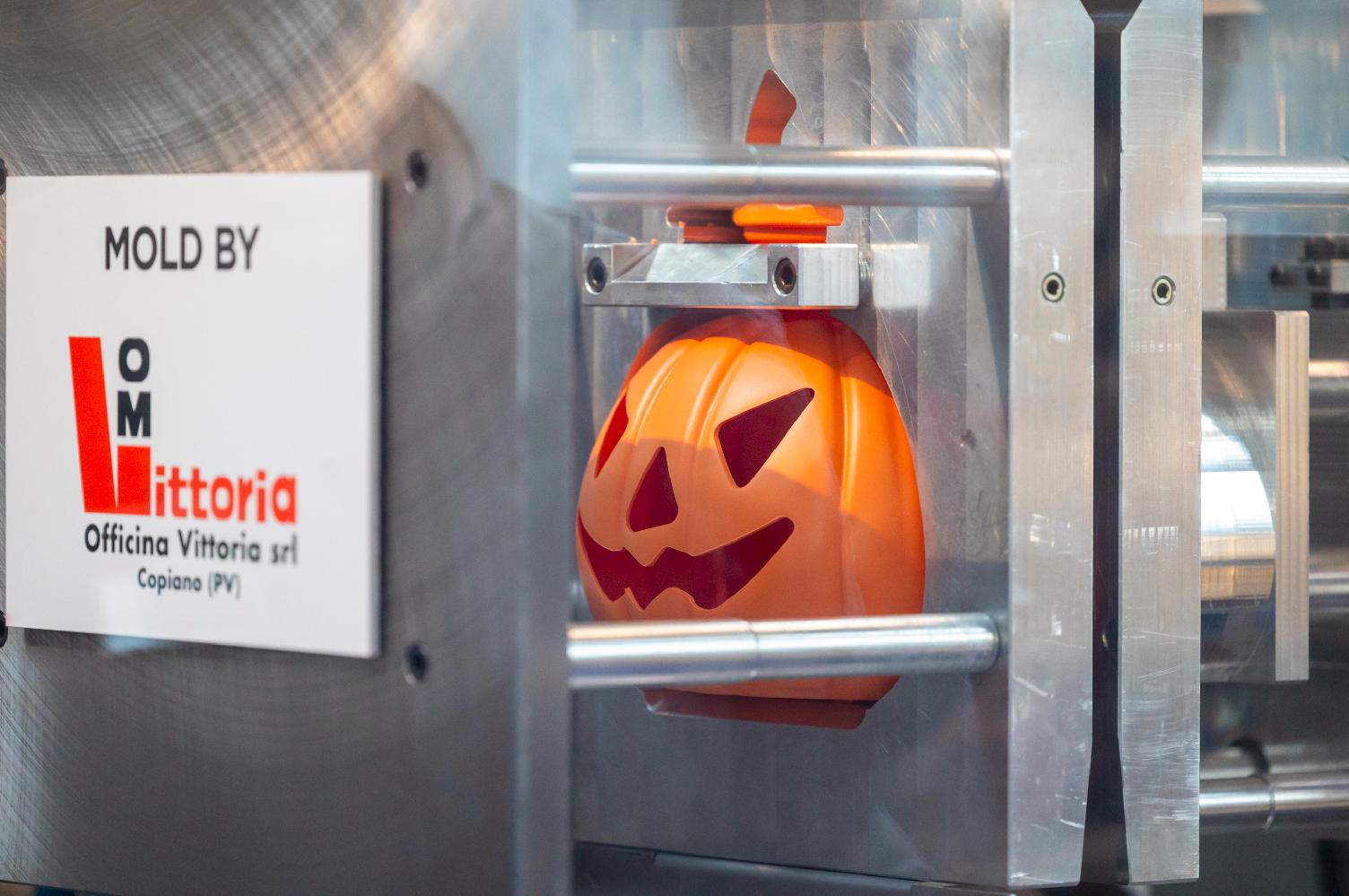 Overall, visiting K fair was a valuable experience and we learned a lot about the industry, machinery, recycling, and the injection molding process.